The world is full of problems. Complicated problems. Multi-layered and multi-dimensional.
The world is also full of simple, black and white, solutions. Pun intended, of course. 'Choke'-full, actually.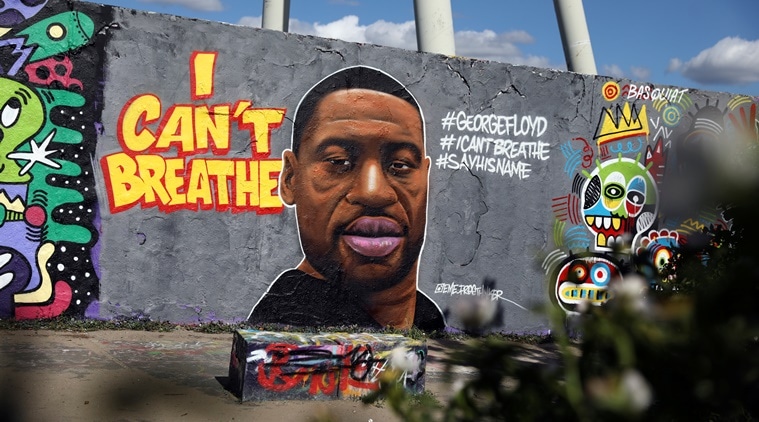 Some people are convinced that George Floyd's death was a direct consequence of racism while others are convinced racism cannot explain much and that each man is responsible for his fate. Or should I have said 'each person is responsible for their fate'?
Those who are convinced that racism is a thing of the past blame the current mess on "toxic masculine values emanating from gangs and peer groups, in the absence of marriage and male parenting." and on schools being "forbidden to punish more black than white/Hispanic/Asian kids."
In other words, "black" people are responsible for their own fate and those 'soft-hearted' 'affirmative action' pussies are to share the blame. The only foreseeable solution being "the growth of black community schools that are prepared to take the little buggers by the scruff of the neck, discipline them, and make men out of them."
Meanwhile, those who see racism as the single cause of the seemingly endless string of tragedies deface and decapitate statues…
And things are further complicated by the fact that many of those who are convinced that racism is the root of all evil are white.
""White people are seeing racial injustice, they're seeing Breonna [Taylor] and George [Floyd], and they're seeing the cause of death was not Breonna or George; it's racist policing," … "Now they are seeking to transform the policy, and that's a good thing.""
First things first.
White people demanding that racist policing must be changed is a step further. Only it won't take us far enough. We don't need to change a scapegoat – racism, with another.
What? Racism is a scapegoat!?!
Yep!
Racism was the scapegoat used by slave-owners to rationalize away the fact that they were using people – fellow human beings, as burden beasts.
Racism is the scapegoat used by our contemporaries to rationalize away the fact that African Americans are more likely than their white neighbors to drop out of school and to get into prison. In fact, it doesn't matter whether you consider that African Americans make bad decisions individually, as a consequence of their race/culture or as a result of having been oppressed for so long.
For as long as we don't acknowledge the fact that African Americans behave exactly like all the other Americans when exposed to the same socio-economic conditions we remain racists.
All of us.
What happened since Dr. King's prophetic words?
The American Dream has grown more and more inaccessible, even for the whites? More and more white people feel that nobody hears them?
And too many of those who should have already heard continue to remain deaf?
Or, even worse, instrumentalize that rage, already multi-racial, towards their petty political goals?
"Bad things happen to politics when Americans feel like the future will be worse than the past. Reactionary and socialist ideologies ascend. The stories we tell ourselves about the problems we face have profound implications for the policy directions we take in the future. But there's much more to the story than what politicians and pundits are telling us right now."
Nota Bene.
Racism worked as a scapegoat exactly because Afro-Americans were so easy to pin-point. To identify as being different. And from 'different' to alien is but a small step…
This being the reason for people of color being pulled over by the police more often than their white counter-parts. An 'alien' driving a Tesla ?!?